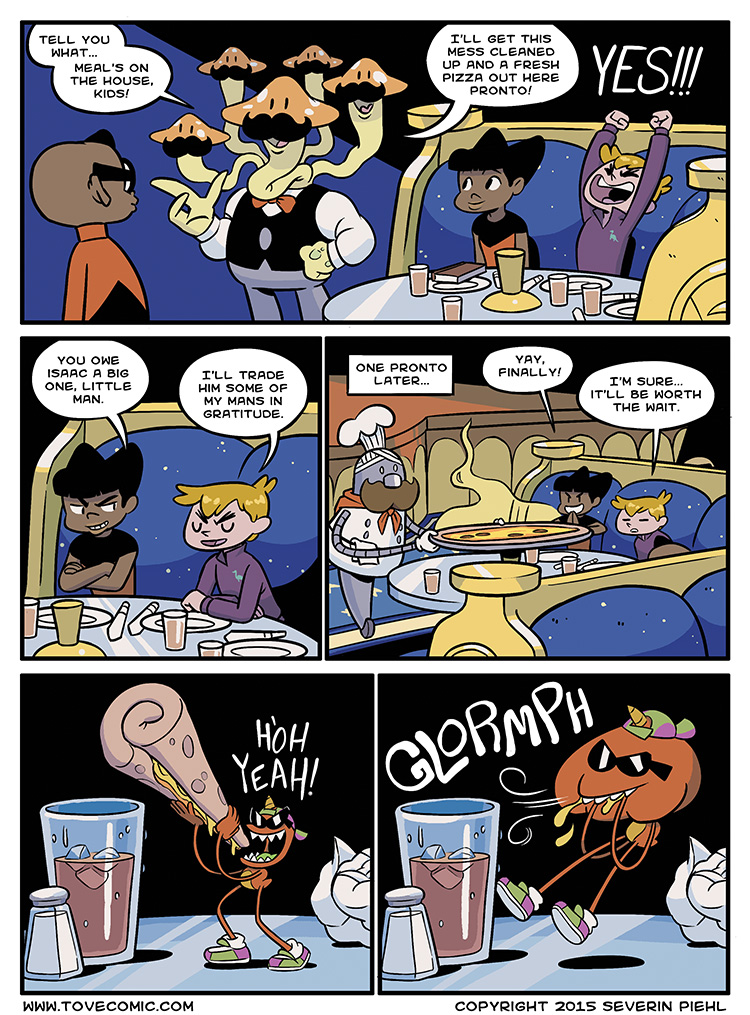 The comic site has tags now, so if you want to find more classic Craggo moments like this one, well...
Chapter 2 - Page 32
Posted Nov.17.15 at 01:53 am
Thanks to Erin (of Metacarpolis and also main Hiveworks tech), the Tove site has been touched up a little bit, and part of that now includes page tags. I have not yet gone back to add tags to all the previous pages, but hopefully going forward this will make keeping track of characters a little easier. Thanks, Erin!
Comments